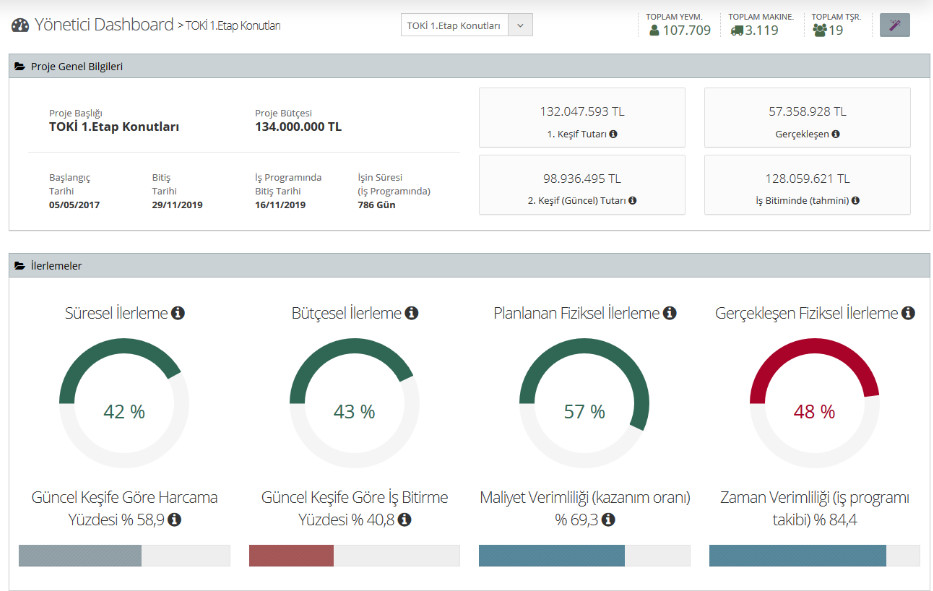 See the Big Picture
Manage the big picture by reaching all the data through one single page at anywhere
You can detect mistakes made and can take corresponding precautions. Therefore, you can finalize projects on time and budget without digressing the project scope.
Monitor Progress Instantly
Track project progress momentarily with reporting tools and dashboard.
You can be informed instantaneously of which locations of the site are near to complete, or at which stage with dashboard screen.


Forecast Budget at Completion
Predict budget at completion with financial reports from the data obtained on the construction site
You can determine the budget at completion correctly by checking the main features and performances of your project at any time intended.